Medical Supplies
commercebuild for Medical Supplies: Curing eCommerce Blues
Leading medical supply companies grow their online business with commercebuild
Like other industries, the medical supplies industry is not immune to the transformative changes resulting from B2b eCommerce. According to IBISWorld research, the medical supplies market in the US alone was worth $192 billion in 2017. The influence of B2C is changing how B2B buyers want to interact. Research from Frost & Sullivan shows that 74% of B2B buyers research their purchases online and, more importantly, 93% of them complete their purchase online.

With only 11% of medical supply companies offering B2B eCommerce, those that don't move quickly to embrace digital will be left behind. It is not whether B2B eCommerce is important to your business. What is important is implementing a B2B eCommerce solution that leverages the business logic in your Sage ERP system to deliver long-term customer satisfaction.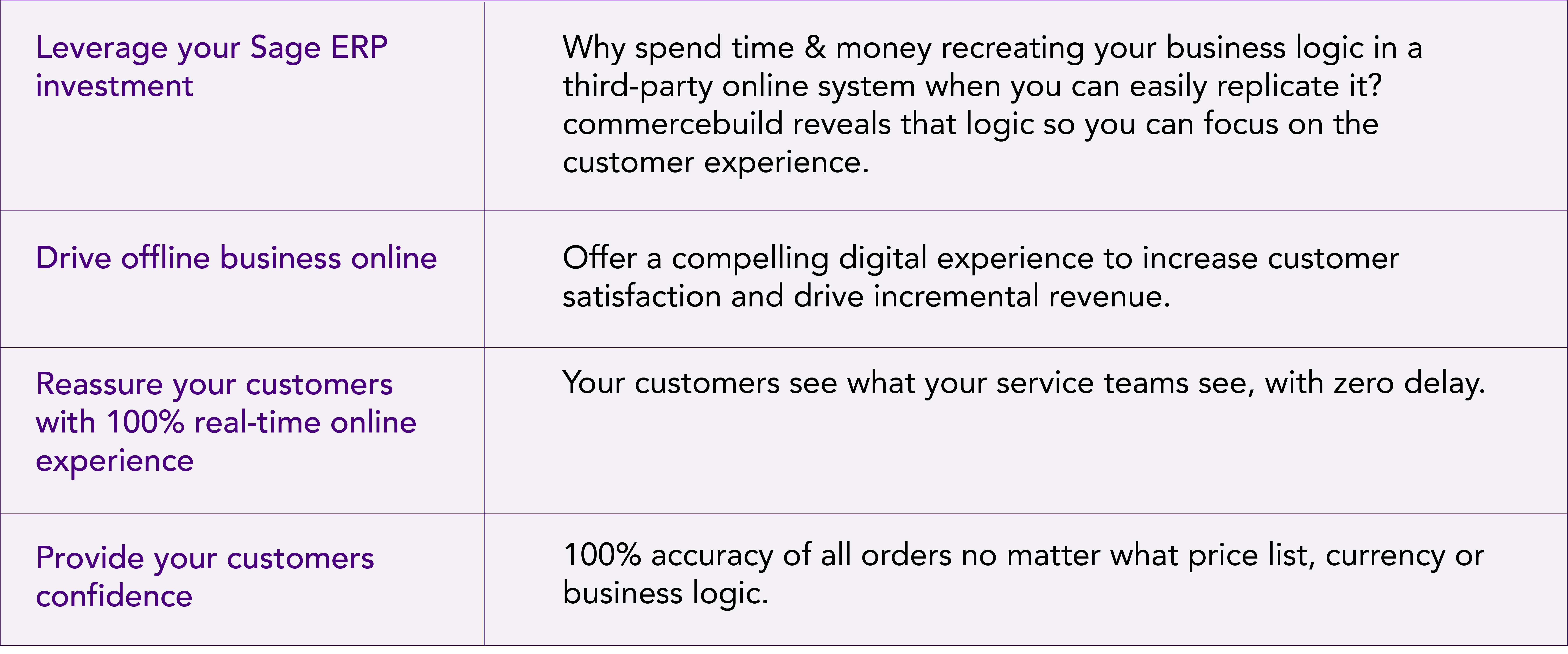 commercebuild is the eCommerce solution certified by Sage because it is purpose built for Sage-run businesses. Through replication, commercebuild extends your Sage ERP to the online world, delivering your customers an end-to-end digital experience.