Manufacturing
commercebuild for Manufacturing: Making Growth with eCommerce
Leading manufacturing companies grow their online business with commercebuild
Digital transformation is changing all aspects of manufacturing industry from production to shipping to customer interaction. B2B buyers increasingly expect the independence and self-service they receive in B2C. Today 43% of B2B clients would rather purchase online directly from manufacturers rather than through traditional third-party resellers.

And, according to digitalcommerce360, 45% of manufacturers see B2B ecommerce as a new way to sell to retailers, dealers, wholesalers and distributors. That's because B2B eCommerce is now an integral part of the manufacturing industry. B2C behaviors have changed expectations with B2B buyers expecting the process to be automated where they can order on demand with accuracy and check orders status in real time. This all means manufacturers need integrated B2B eCommerce to deliver the experience their clients demand...and stay relevant.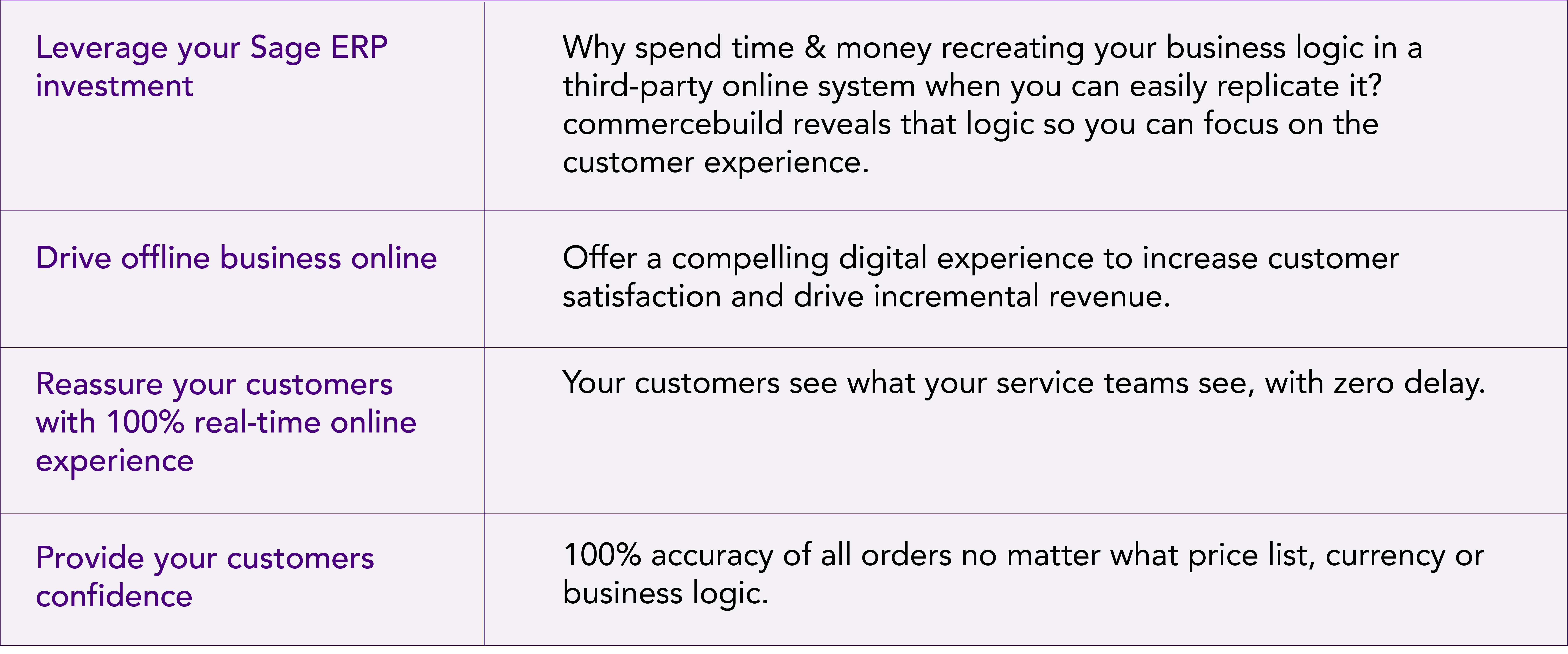 commercebuild is the eCommerce solution certified by Sage because it is purpose built for Sage-run businesses. Through replication, commercebuild extends your Sage ERP to the online world, delivering your customers an end-to-end digital experience.