Food and Beverage
commercebuild for Food & Beverage: Eating the Competition for Lunch with eCommerce
Leading food & beverage companies grow their online business with commercebuild
The food and beverage industry is rapidly changing, driven by B2C forces that are reshaping how B2B buyers want to interact. Industry giants like Wal-Mart and Amazon are forcing change upon the industry. B2B industry players of all sizes are turning toward eCommerce to scale and address the needs of their customers. The online channel is becoming a focal point in order to stay competitive...and relevant.

Today 36% of all speciality food & beverage sales happen online and, by 2022, online grocery shopping is expected to be a $100 billion business. B2B eCommerce is a key part of the future for the food & beverage industry, but implementing an eCommerce solution that leverages the business logic in your Sage ERP system is the key to driving revenue and delivering long-term customer satisfaction.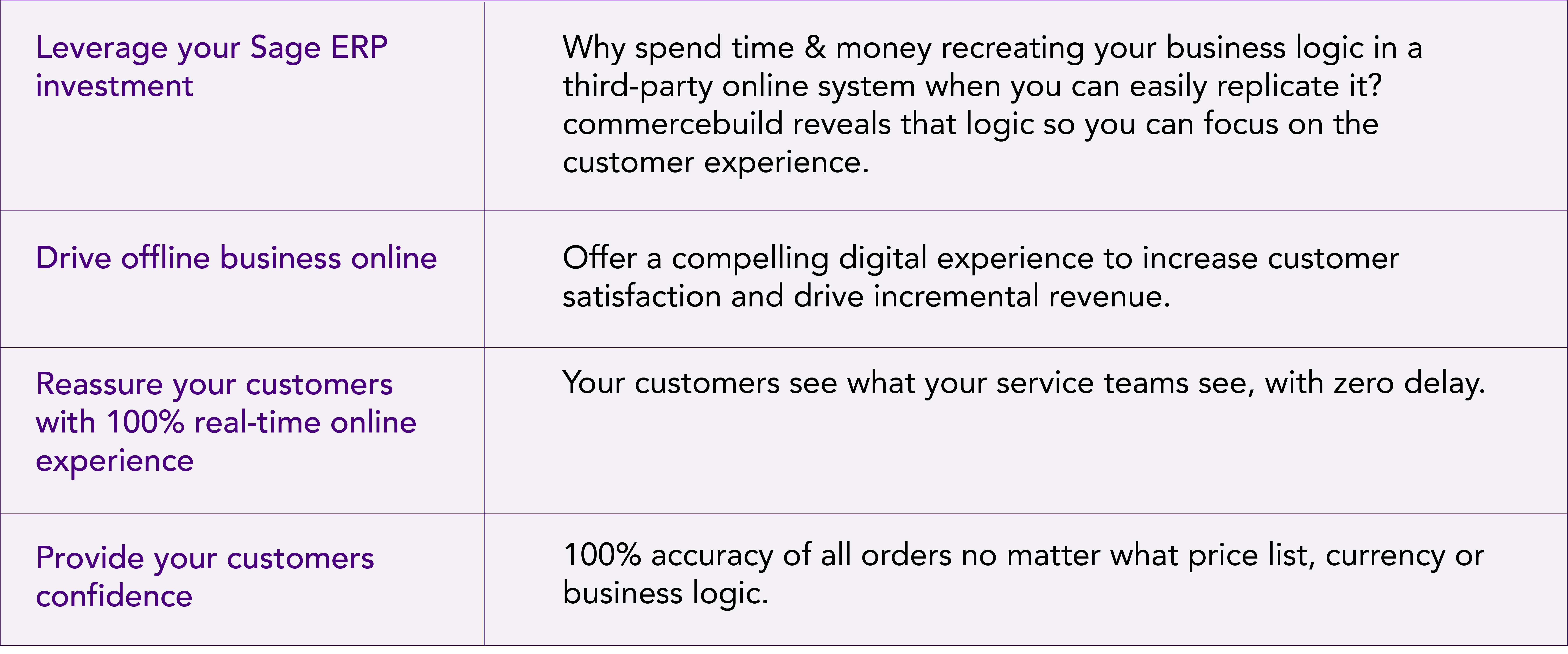 commercebuild is the eCommerce solution certified by Sage because it is purpose built for Sage-run businesses. Through replication, commercebuild extends your Sage ERP to the online world, delivering your customers an end-to-end digital experience.