Distribution
commercebuild for Distribution: Expanding Growth through eCommerce
Leading distribution companies grow their online business with commercebuild

B2B eCommerce has been a disruptive force for industrial wholesale and distribution companies. Decades old - and proven - supply chains are being completely transformed through disintermediation and rise of Amazon in the B2B space. Today's B2B buyers, fueled by B2C behaviors, expect detailed data on everything from product availability and specific pricing to real-time visibility on order processing.

63% of distributors state that B2B eCommerce is a priority for their business, and of those who have implemented eCommerce, 79% said that it was a response to customer demand.

Distributors need to embrace digital transformation in order to keep pace with the rapidly evolving expectations of B2B buyers. To fend off those industry disruptors, drive continued growth...and remain relevant. You need to implement a B2B eCommerce solution that leverages the business logic in your Sage ERP system to deliver long-term customer satisfaction.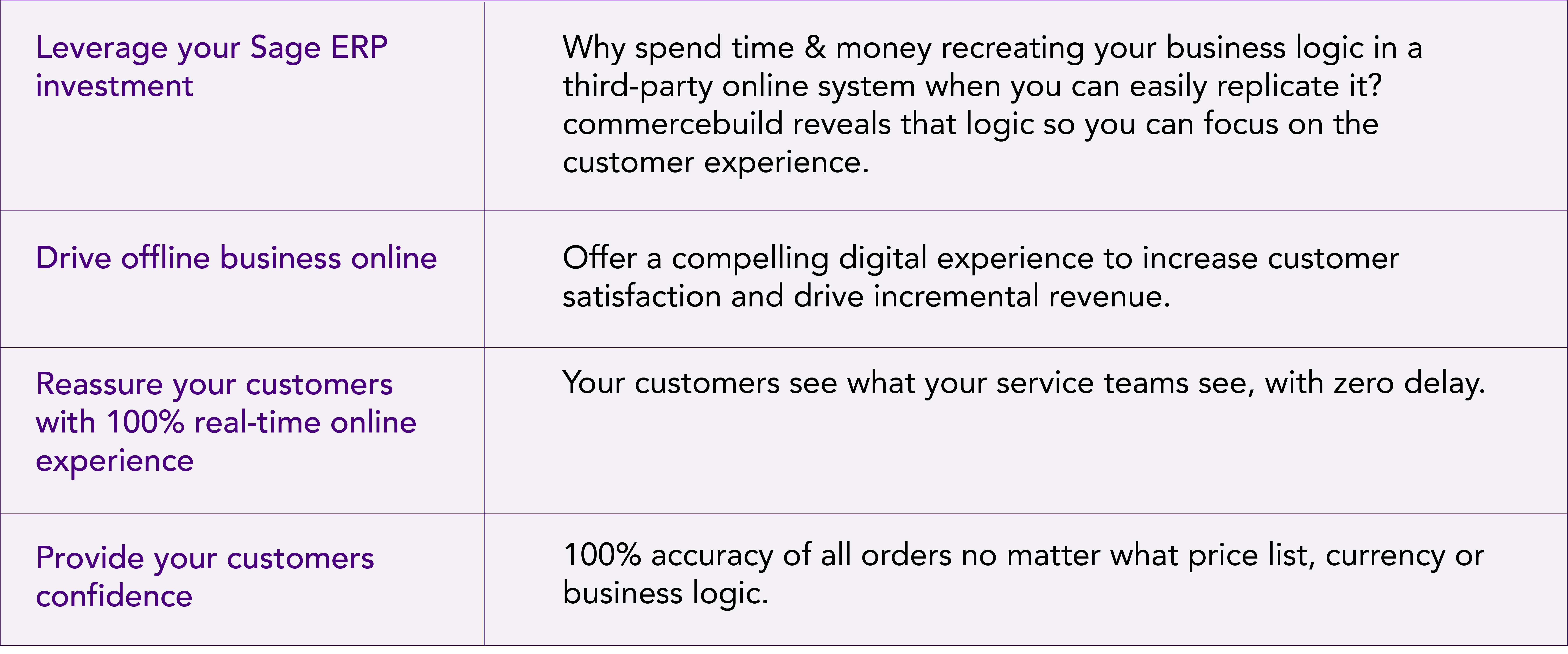 commercebuild is the eCommerce solution certified by Sage because it is purpose built for Sage-run businesses. Through replication, commercebuild extends your Sage ERP to the online world, delivering your customers an end-to-end digital experience.