Apparel
commercebuild for Apparel: Stylish eCommerce for a Stylish Industry
Leading apparel companies grow their online business with commercebuild
The world of apparel is rapidly changing. eCommerce will soon account for 15% of all specialty apparel sales in North America. And digital influences nearly 60% of all apparel sales. Fueled by mobile, which saw sales increase 55% in a year, eCommerce in North America grew by 16% in 2018 to over $500 billion. According to Statista, the eCommerce segment of the apparel market will increase at a compound annual rate of 10.6% from $408 billion in 2017 to more than $706 billion by 2022.

In developed markets, B2B growth will be driven through eCommerce integration, which has become priority #1.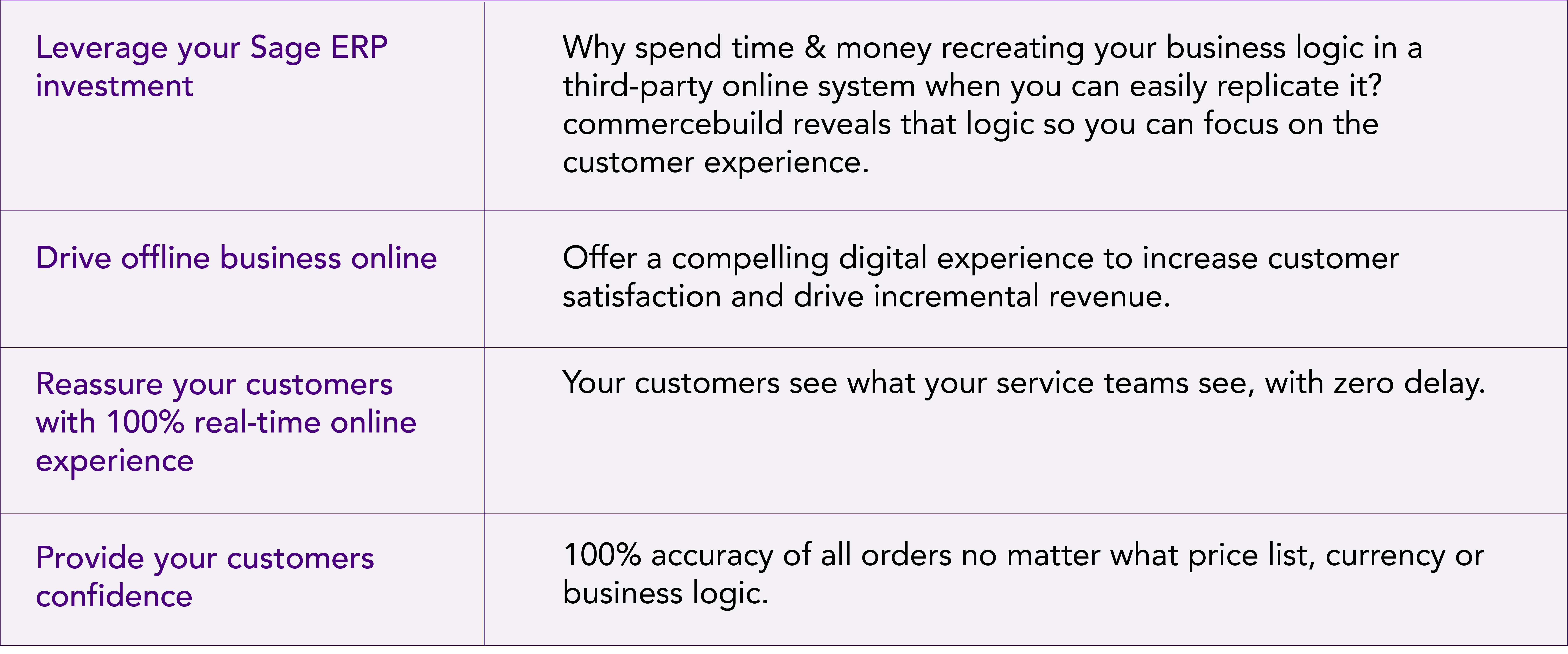 commercebuild is the eCommerce solution certified by Sage because it is purpose built for Sage-run businesses. Through replication, commercebuild extends your Sage ERP to the online world, delivering your customers an end-to-end digital experience.